C O N T E N T S
PAGE 2 - MUST HAVE AMP SETTINGS - PAGE 2
PAGE 3 - MUST HAVE AMP SETTINGS PAGE 3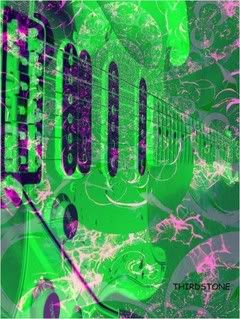 Welcome to MUST HAVE AMP SETTINGS, home to hundreds of amp settings to help you dial in that tone your looking for. These amp settings were complied years ago, with many friends who emailed most of them to me. When using these, remember, your never going to get the same tone of your favorite guitar hero, it just isn't going to happen. And while some of these amp settings will be dead on, others will need to be tweaked, and others may be way off - these are not my amp settings, and I have not tested them out, but they are the settings others are using to get a desired tone.
MUST HAVE TOOLS FOR LEARNING GUITAR is my newest online guitar site.
MUST HAVE TOOLS FOR LEARNING GUITAR

AC / DC
Gain 5
Treble 10
Mid 10
Bass 5
AEROSMITH - Joe Perry
Gain: 5.5
Treble: 2
Mid: 7
Bass: 2
AFI - early sound
Treble: 9
mid: 7
bass: 5
gain: 10.
AFI - Modern sound
Treble: 7.5
middle: 6
bass: 6
Gain: just before half
ALBERT LEE TONE - RIVERA R55 112 AMP
Channel 2,
gain 5,
treble 8,
mid 3,
bass 3,
master 3 - 4,
ninja boost on,
presence 3,
with a little reverb
ALICE IN CHAINS - Jerry Cantrell
Gain 6-7
Treble 6-7
Mid 5-6
Bass 5-6
Reverb 3
ARCH ENEMY - Michael Amott
Lead Gain: 10
Bass: 10
Mid: 3
Treble: 10
Reverb: 4
ATREYU
Gain 8
Bass 4-5
Mid- 5-6
Treble 7-9
AUDIOSLAVE - Tom Morello
Gain 7
Treble 10
Mid 4
Bass 4
Reverb 0
AVENGED SEVENFOLD Beast Harlot
gain 8,
treble 7
mid 6
bass 7
BEATLES Day Tripper
Channel A
master vol. 4
gain 4/5,
presence 3,
bass 10,
mid 5,
treble 5,
mode low
BLACK FLAG - Greg Ginn
Gain:10
Bass:10
Middle:10
Treble:5
BLACK SABBATH - PARANOID
DRIVE 7,
treble 3,
mid 6,
bass 6,
reverb 4,
distortion on
BLACK SABBATH - Tony Iommi
Gain - 7 or 8
Bass - 6
Middle - 6
Treble - 6
Channel – Overdrive
LINK 182 - ALL THE SMALL THINGS
drive 5,
treble 7,
mid 4,
bass 8,
reverb 1,
distortion on
BLINK 182 - Tom Delonge
Drive -7
Treble -8
Middle -7
Bass -7
BOSTON
Gain 5
Treble 5
Mid 10
Bass 3
Reverb 0
BASIC BLUES TONE
neck pickup,
drive 4,
drive vol 5,
bass 5,
mid 5,
treb 5,
reverb 3
BLUR - GRAHAM COXON
gain 7,
treble 7,
mid 6,
bass 5,
reverb 0
BRAD PAISLEY - CLASS A 30 TOP BOOST AMP
drive 5,
bass 4,
cot 9,
treb 7,
presence 4,
vol 6
chorus pedal -
speed o.46HZ,
depth 50%,
treble 50%,
mix 50%
HOW TO CHANGE THE TONE OF YOUR GUITAR
HOW TO CHANGE THE TONE OF YOUR GUITAR
CLASSIC ROCK For Solid State Amp
bass 10,
mid 5,
treble 7,
presence 7,
resonance 5,
reverb 3,
distortion
CLEAN AMP SOUND
gain - 20%
tone - 70%
vol. - 40%
tone mode - 2
COHEED AND CAMBRIA
Mid: 2-3
Bass: 7
Treble: 8
Mid: 5-6
Bass: 7
Treble: 8
COUNTRY BLUES SOUND
bass 6/7,
mid 6/7,
treble 8/10,
reverb 3
CRADLE OF FAITH
gain - 10
bass - 10
mid - 1
treble - 10
CREAM - Eric Clapton
Gain (2)
Bass (10)
Mid (10)
Treble (5)
Reverb (1)
Use it with a double Humbucker Guitar, and select both
CREED - Mark Tremonti
Gain: 10
Treble: 6
Mid.: 3 or 4
Bass: 7
Presence: 6
THE CURE
Mid: 4 1/2
Bass: 8 1/2
Treble: 7
Reverb: 4-6
POWER BLUES SETTTING
gain 1,
reverb 1,
treble 7,
bass 6,
mid 7,

MANY GUITAR SCALES ALL IN TAB FORM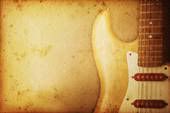 BLUES - ROCK
Marshall Hot Rod Deluxe amp
neck pickup, plug into socket 2,
bass 9-10,
mid and treble, half way,
drive 3,
master vol 7,
reverb 1-2
SOLO BLUES
Volume on guitar turned way down,
volume on amp turned way up,
bass 6,
mids 91/2,
treble 6,
reverb 5 - 6,
distortion 6
BOSTON
bass 3
mid 10
treble 5
gain 5
STUART BRAITHWAITE ........mogwai
bass 9,
mid 3,
treble 6,
gain 7,
reverb 2
BUCKETHEAD
bass 5 - 6,
mid 5 - 7,
treble 7 - 8,
presence 6
use overdrive pedal tone 5 - 6, vol 5 - 8,
no distortion
BUCK OWENS/JOHNNY CASH
treb 6-7,
mid 5,
bass 3-4,
reverb 2-3
use bridge pickup with a single coil
CHILDREN OF BODOM
treble 9
mid 4
bass 7
gain 8
reverb 4
guitar tone max
use bridge pickup
BASIC COUNTRY TONE
bass 7.5,
mid 6,
high 6,
gain 0
COUNTRY BLUES SOUND
bass 6/7,
mid 6/7,
treble 8/10,
reverb 3
CLEAN COUNTRY TONE
vol. 6,
treb. 6,
mid 3,
bass 2,
reverb 2
county tone - Fender Blues Jr amp, tele guitar
master vol 6-7,
reg vol 4-5, fat switch on,
bass & treb 12 o'clock,
mid 4-5,
reverb 3
DARKEST HOUR
gain 6,
bass 7/8,
mid 7,
treble 5,
presence 7
THE DARKNESS - Justin Hawkins
OD on,
gain 7,
treble 8,
mid 8,
bass 8,
reverb 5,
with a tube screamer
DARK AGGRESSIVE RHYTHM
Masa Boogie triple rectifier 150
ch 3, modern, diode rectification, loop bypassed
ch master 9 o'clock,
presence 7;30,
bass 10;30,
mid 11;30,
treble 12;00,
gain 2 o'clock
DC HARDCORE
treble-7
mid-7
bass-5
gain-8